One of the reasons to have been bullish gold over the past 12 months was an apparent step-change in central bank purchases. Not just were traditional buyers such as Russia and China continuing to add to their holdings, but new names were getting involved, including – gasp! – even European central banks.
But after a tremendous 1H, in which net purchases reached nearly 400t, or 65t/month, there does seem to have been a slowdown in recent months. From latest IMF data (and direct central bank publications where necessary) I estimate 22t was purchased in July, and just 16t in August. The YTD total is now 423t.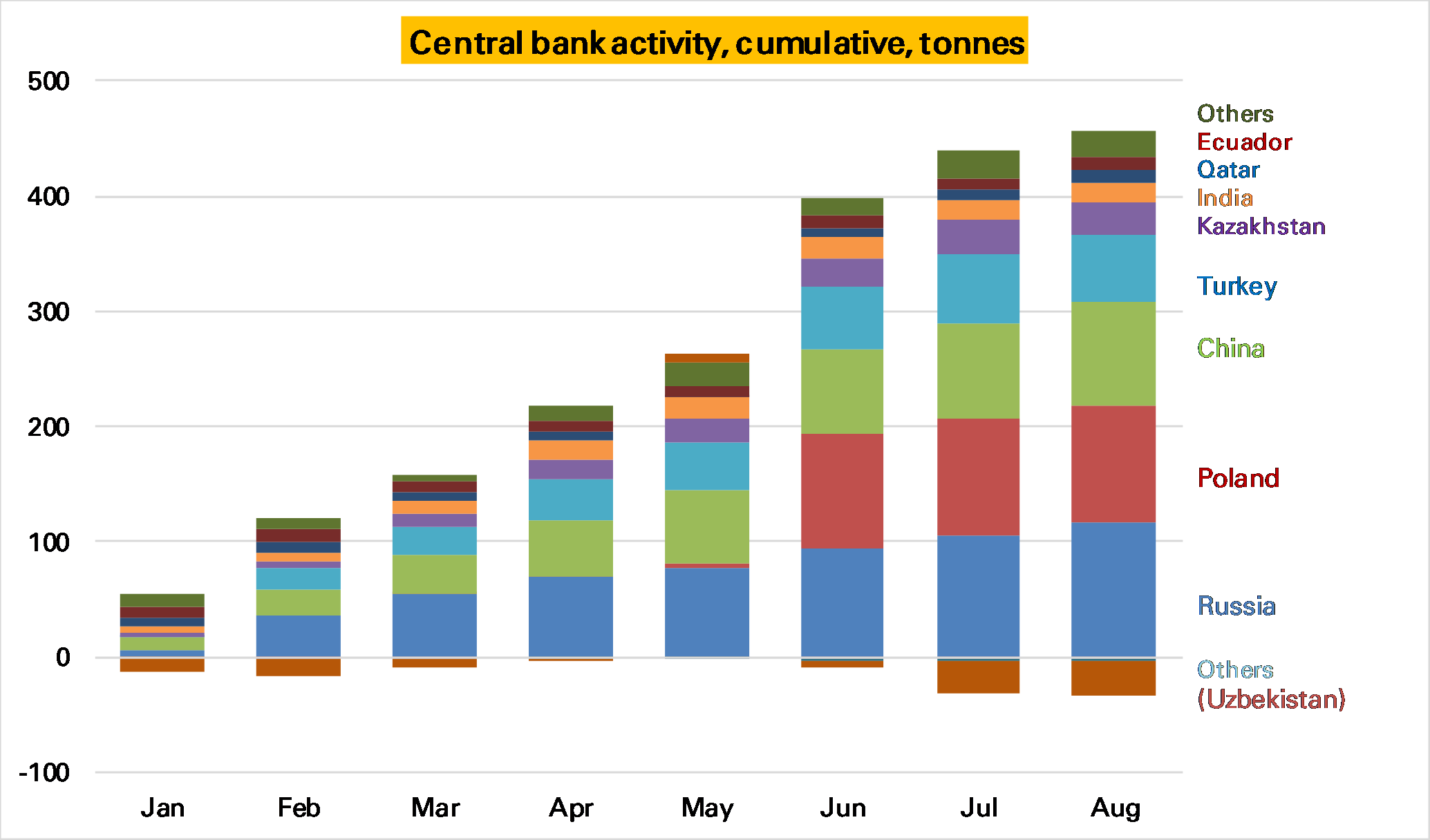 It is likely these numbers are revised higher. Many countries report late, and given a general bias towards purchases this should mean more to come. In particular Turkey, which has added roughly 9t/month this year, hasn't yet reported for August. Furthermore central bank gold buying has always been lumpy, for example Poland's 100t purchase this year mostly in June, and so you do get quiet months.
Nevertheless even those buyers who were buying bought less, with just 11t from Russia and 6t from China in August. Furthermore Uzbekistan has sold quite heavily in recent months. The very high gold price, particular in non US dollar currencies, is perhaps having an effect.