European electric car sales in December set a new record, at an estimated 74k units, a huge 85% higher than in December 2018. Market share, as shown in the 2nd chart, was nearly 6%, primarily made up of pure battery-electric vehicle (BEVs), up 94% YoY, while plug-in hybrids (PHEVs) were up 68% YoY but slightly down on November's level.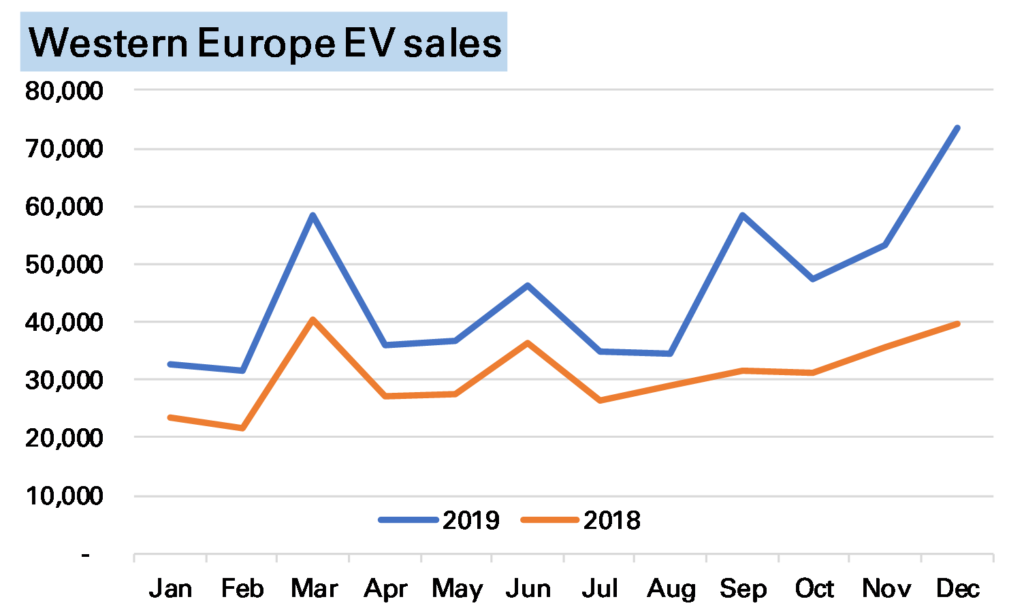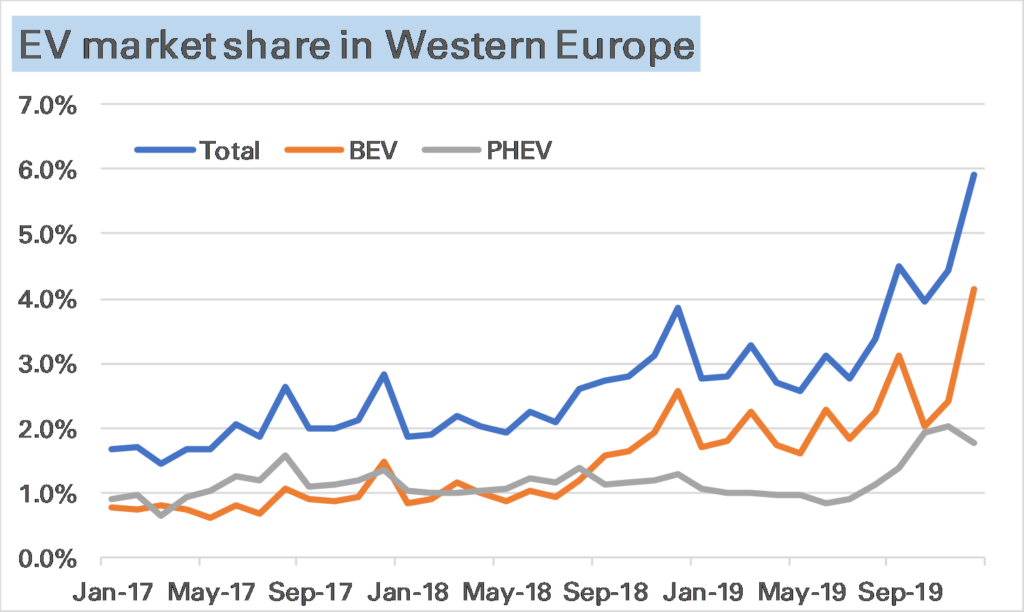 While European EV sales have been strong all year, December's surge is somewhat misleading as to the underlying strength of the market. End-year can often see odd movements in EV sales as the market remains dominated by subsidies which often expire at that time. The most notable example this month was in the Netherlands, where higher taxes in 2020 brought forward purchases, seeing EVs take more than 50% market share and BEVs on their own sell nearly 25,000 units, a third of the European market.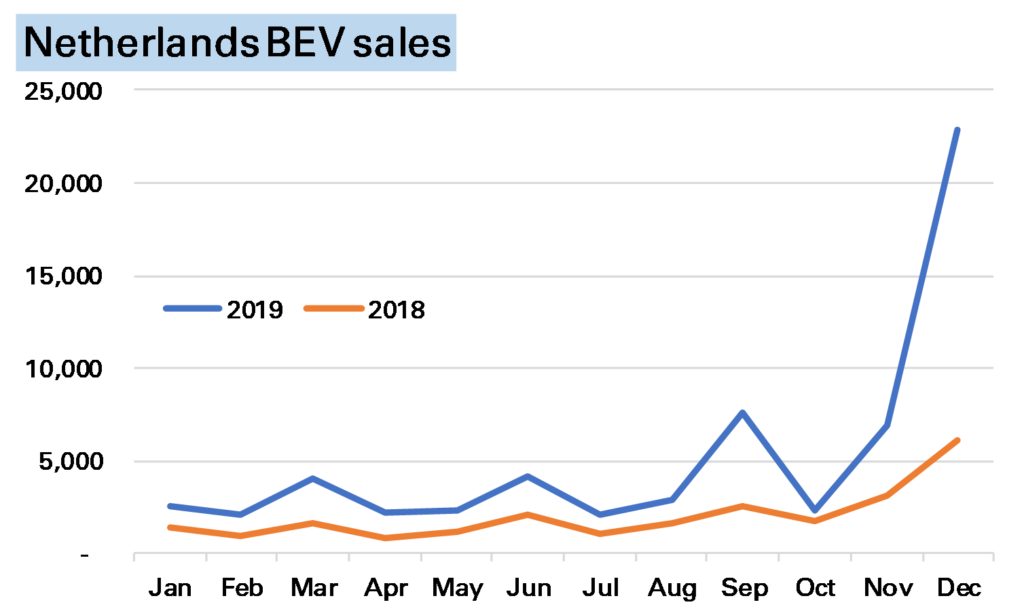 Without the Netherlands European EV sales in December would have been up less than 40%, the level which has been my base case for annual growth for a while. For the year as a whole European EV sales grew 47% (of course helped by that Netherlands surge) to 544k vehicles, a market share of 3.5%, from 370k vehicles, and 2.4% in 2018. Most markets were strong, but of the larger ones Germany stands out, up 61%. It's also worth noting that BEVs massively outperformed PHEVs, gaining 80% to the latter's 10%.