Globally 170,000 electric vehicles (EVs) were sold in September, 11% lower YoY, with pure EVs (BEVs) falling YoY for the first time. This I calculate using national data released in the last two weeks.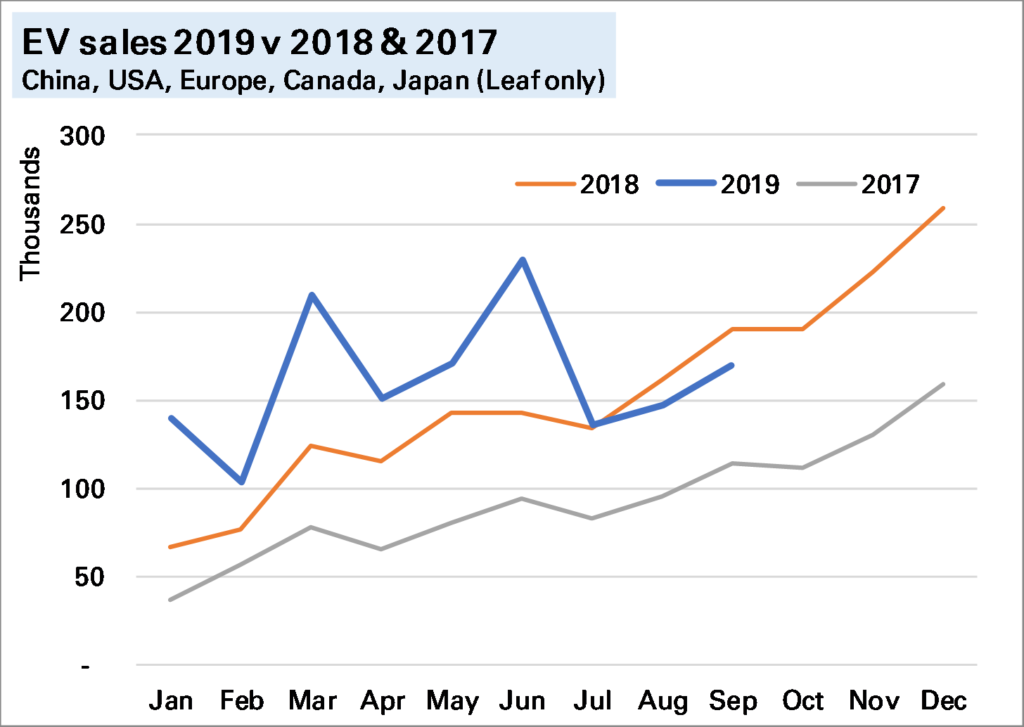 Regionally there was a very strong performance in Europe, where YoY sales were up 82% YoY (note revised from 75% in the linked article), boosted by pent-up sales of Tesla's Model 3. However in the USA weakening sales of the Model 3 compared to its own, earlier, 2018 boost was a major factor in EV sales falling 26%.
But the biggest impact on the global numbers remains China, and there sales of EVs were very weak, down 34% YoY. With China accounting for around half of global EV sales in September 2018 (and still more than 40% in September 2019) this clearly dragged the global total down.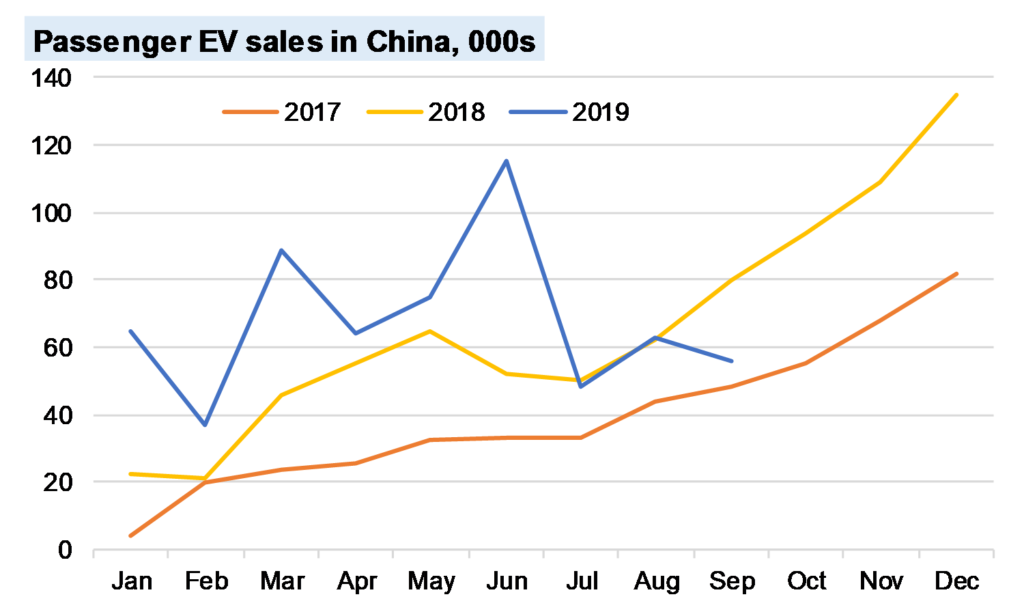 All Chinese car sales were down 6% YoY, but the slump in EV YoY is more due to reduced subsidies and perhaps some signs Chinese consumers are worrying about value for money, especially resale value. It's also exacerbated by the strong start to the year and the exceptionally strong end-year performance seen in both 2018 and 2019, which seems missing this time around.