October's Macedonian PGM imports have been released. To recap, this is my go-to data on whether substitution of platinum for palladium is taking place in diesel catalysts (for more details see embedded post below) as Macedonia imports PGMs for only one reason – to go in diesel catalysts.
It was not a particularly exciting month. Both platinum and palladium imports picked up from a weak September, and the ratio of palladium was slightly lower than the recent average at 34%. Nevertheless as the second chart below show it would be a stretch to see this as any kind of price-related substitution.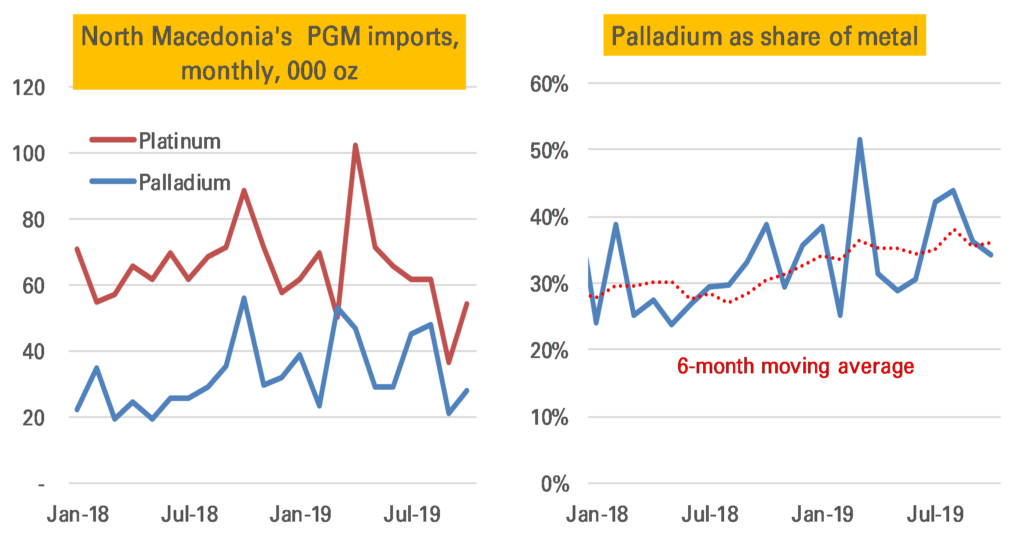 There's no doubt, by the way, that palladium is costing a lot. The import price of that metal averaged $1700/oz, a new record, and far more than the platinum cost of $890/oz. As such the dollar cost of the two metals' import was much the same, despite the much larger volume of platinum.
For more details on this measure see these two previous posts.