Last month I suggested that Chinese industry was not doing as badly as the August year-on-year (YoY) series suggested, a rise of just 4.4%. This was because the seasonally adjusted month-on-month (MoM) series, theoretically a much better guide, implied a higher YoY rate of 5.5%.
September's data was released today and shows the YoY series rebounding more strongly than market expectations, now up 5.8% YoY.
In part this was because September saw a strong 0.72% MoM increase.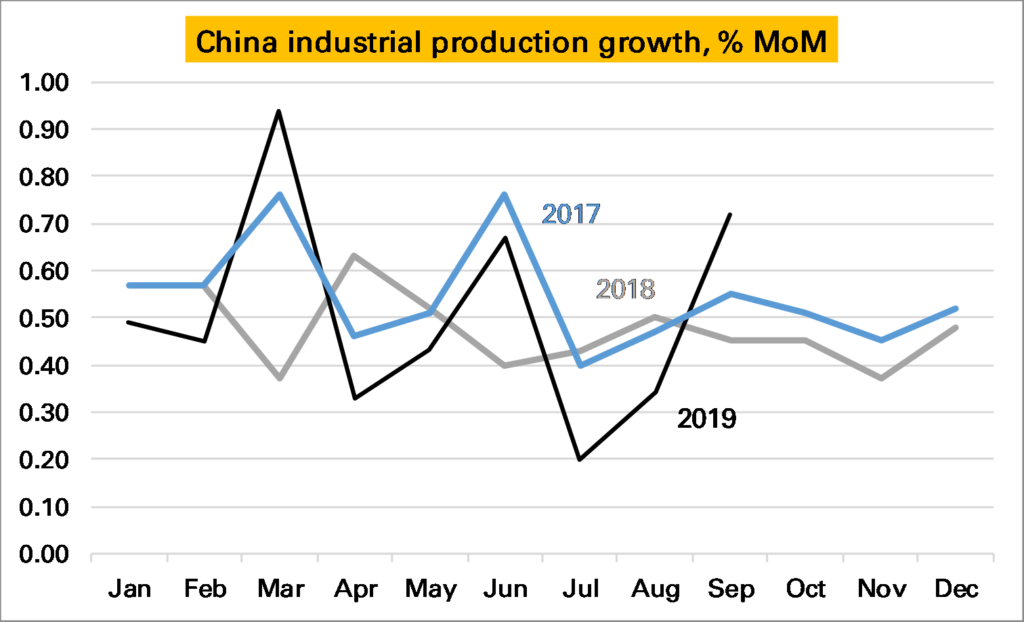 But it also looks like some catch-up with the implied YoY series.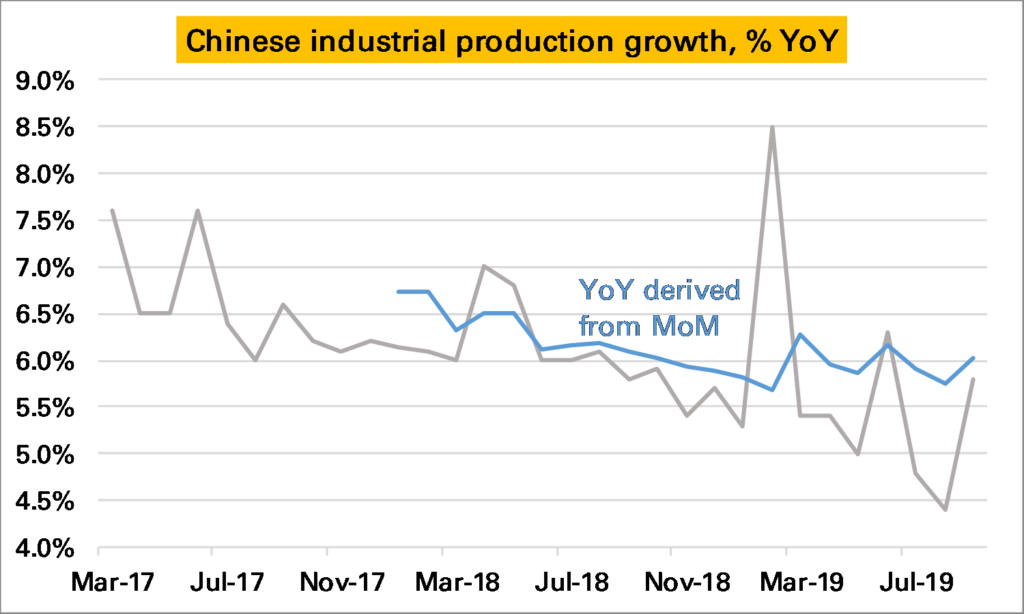 Year-to-date (YTD) Chinese industry is actually slightly outperforming how it did in 2018 using this MoM data*.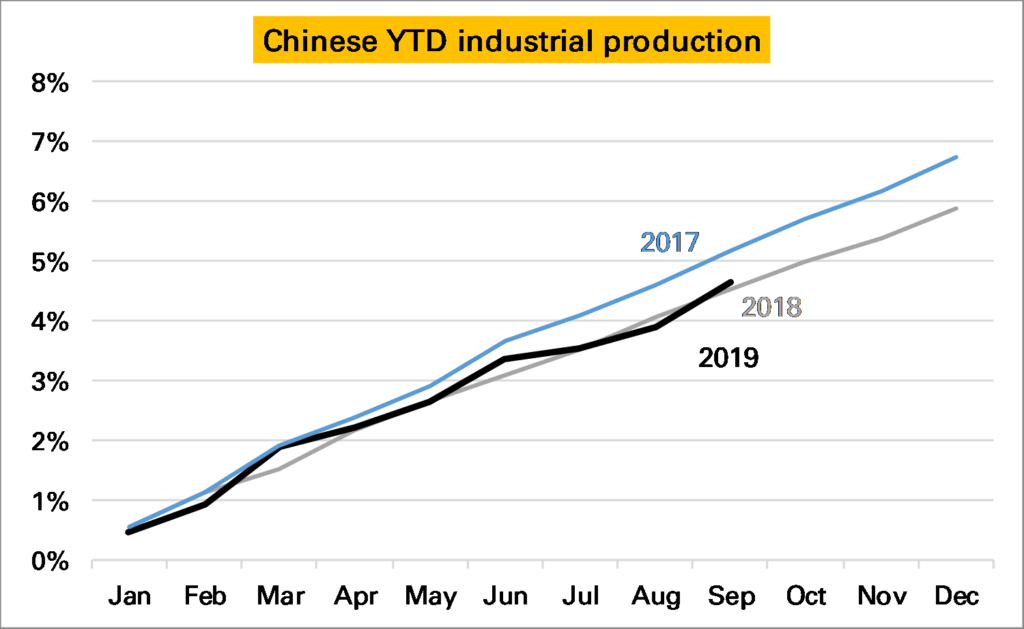 * Of course one might not believe any of the data series.